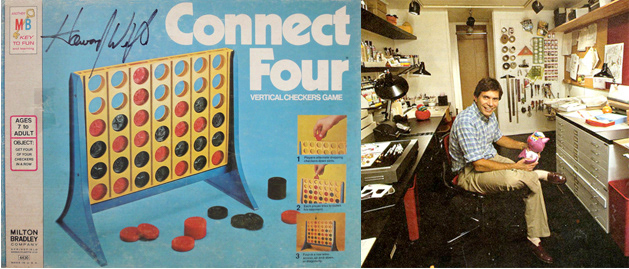 A once in a lifetime collaboration with the inventor of Connect Four, Howard Wexler, to bring to life three wonderfully original engaging games.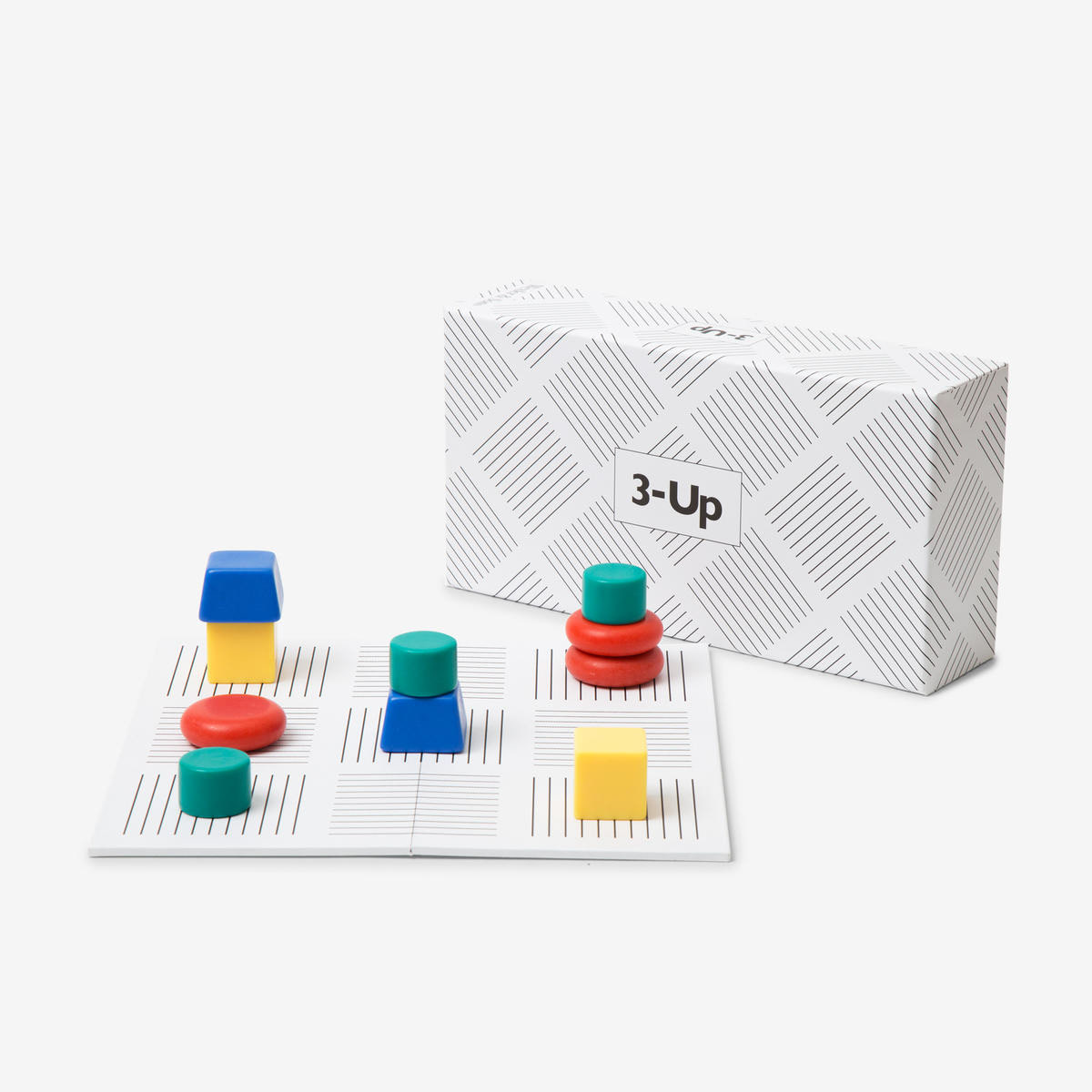 When setting about designing these three games, it was critical that the essence of each game: the flow, the rules, the impact and feeling Howard wanted people to experience were never diminished or altered. To produce the desired effect,   it took a thorough understanding of these principals, coupled with natural and historical research, to produce the perfect tactile and visual experience for each game. It is through the successful design and development that we're left with a playful, yet sophisticated, collection of games that can be appreciated by the most avid of board game players to the seasonal novices around the kitchen table.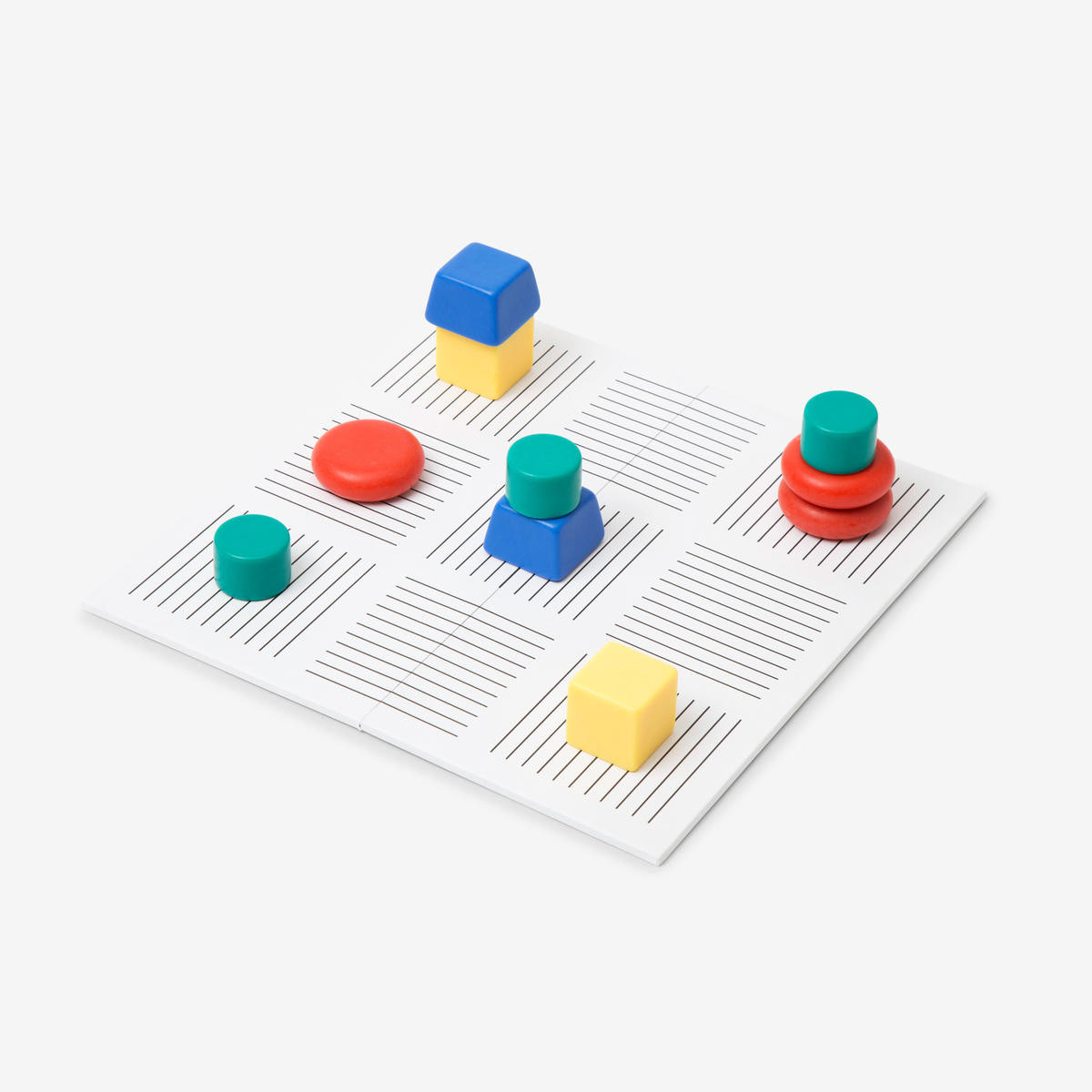 3-UP:
Outwit your opponents by anticipating their future moves. Move aggressively so you won't be forced into a defensive position. Win by stacking your pieces three high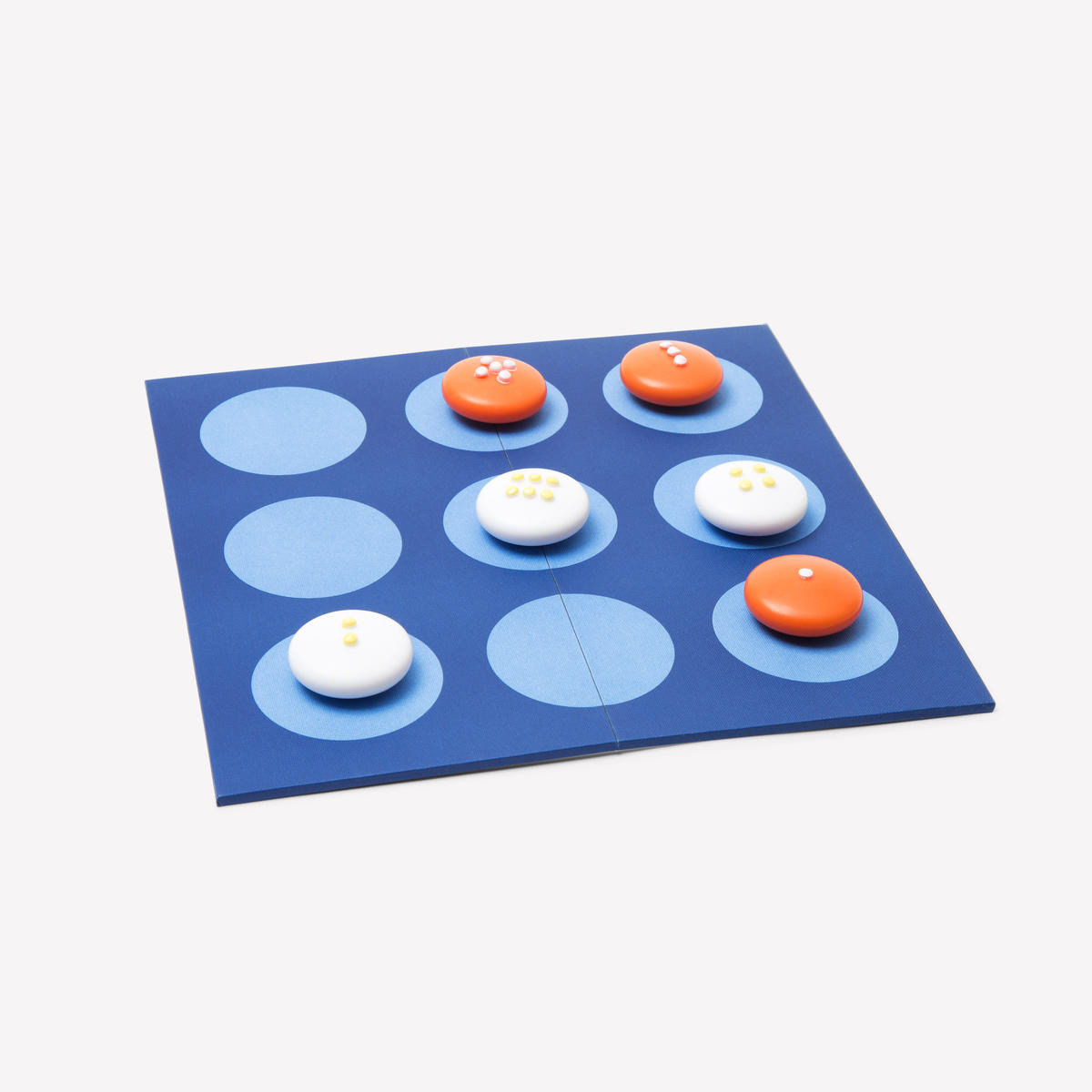 ADVANCE:
Be the first player to line up three of your pieces in a row. Easy, right? There's a catch: You can only move your pieces in numerical order, which turns all-to-easy Tic-Tac-Toe into a challenging game that forces you to think like a chess master.
SWITCH:
The objective is simple: Be the first player to arrange four of your game pieces in a two-by-two square. But winning this clever two-person game requires both a keen memory and cunning strategy.