The next installment of games developed together with Howard Wexler, the inventor of
Connect Four
. I designed these three large format card games to continue the distinct art direction that I developed in the original board games, that payed homage to the essence of each game to produce the most fun and exciting experience.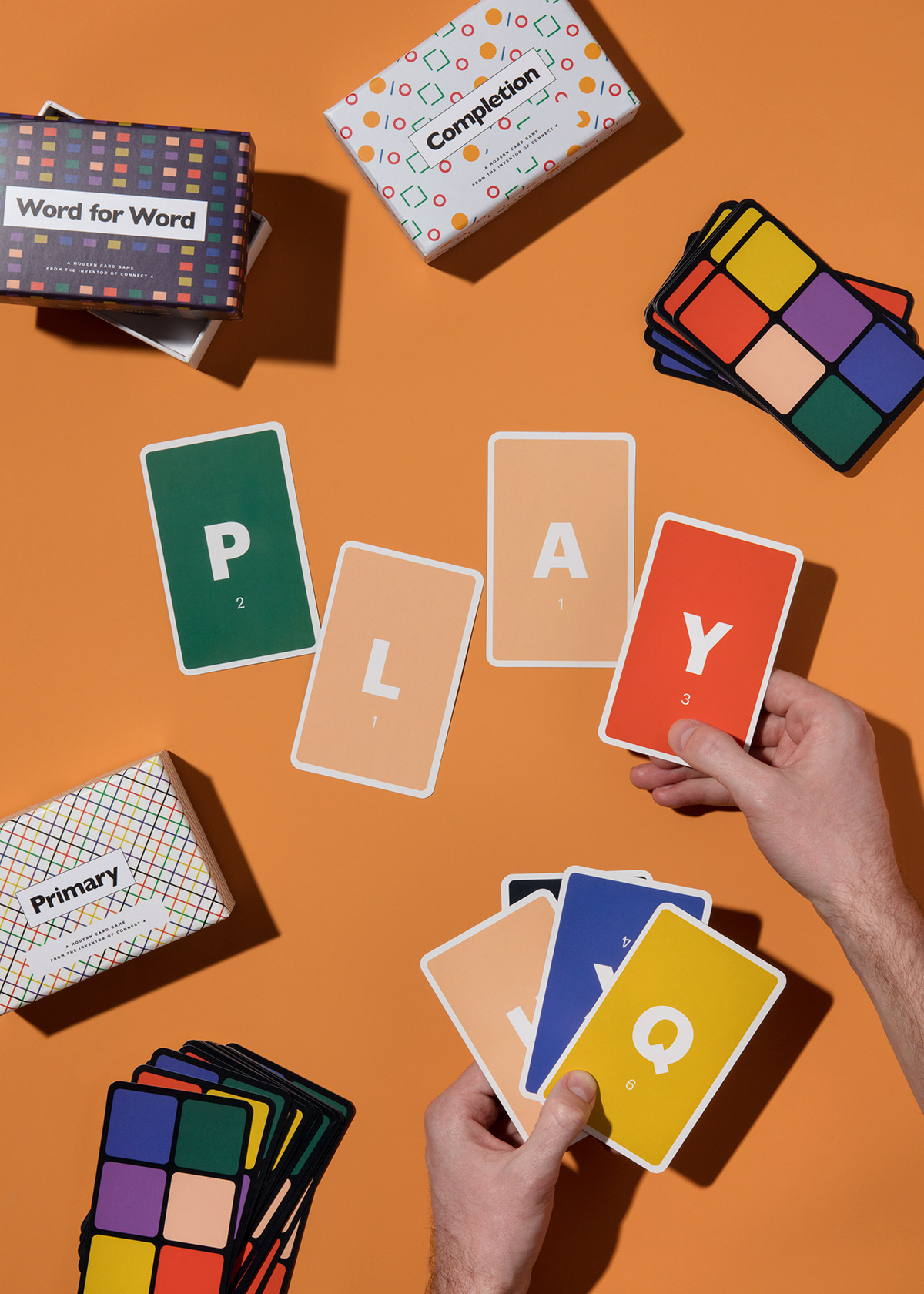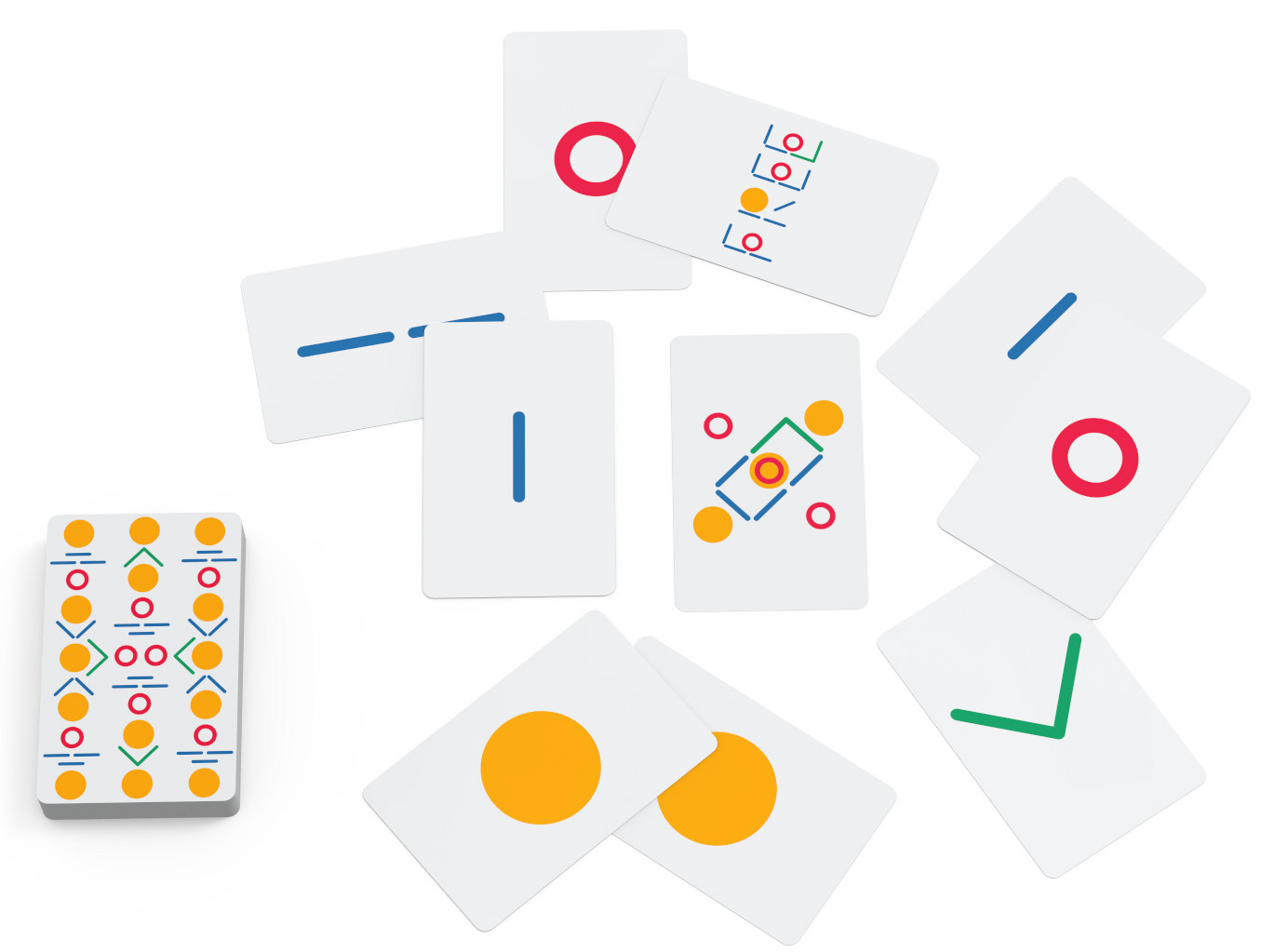 Completion:
A visually appealing card game that is reminiscent of early electronic symbology that challenges your memory and perception. Win as many design cards as you can by being the first player to gather all of the elements. Don't reveal all of your cards too soon, or you'll set the next player up for an easy win.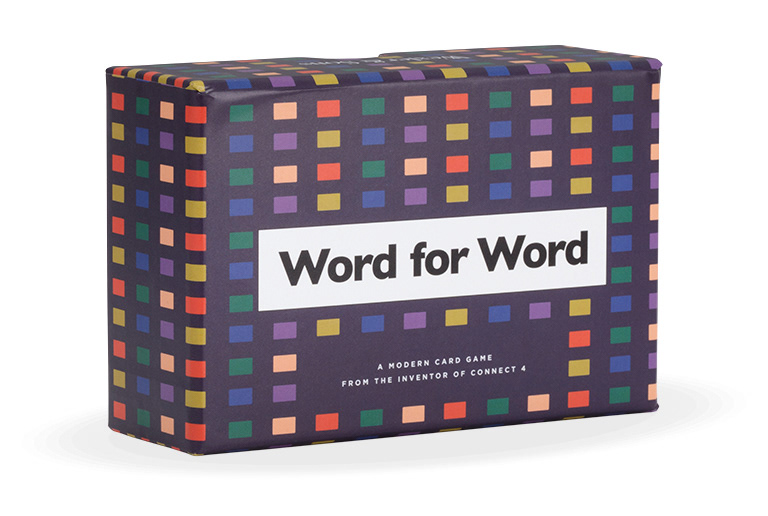 Word for Word: 
Colorful and simplistic in its approach, this fast-paced Scrabble-like card game uses large letters to help players to identify words. Win by collecting the most points.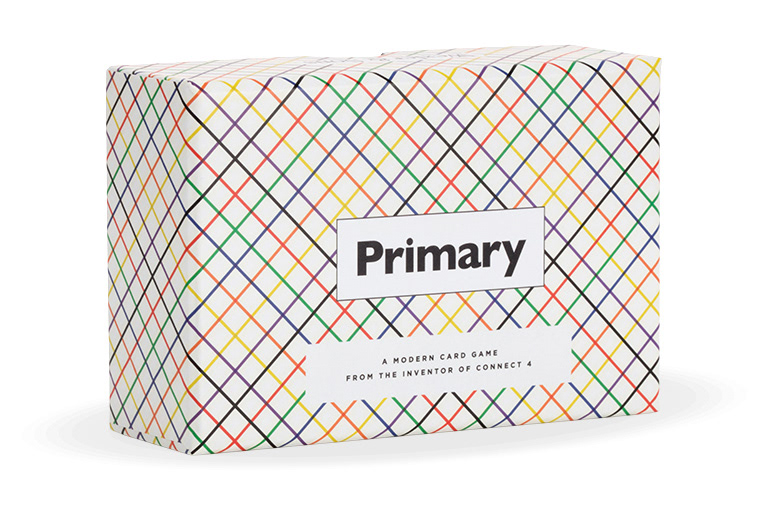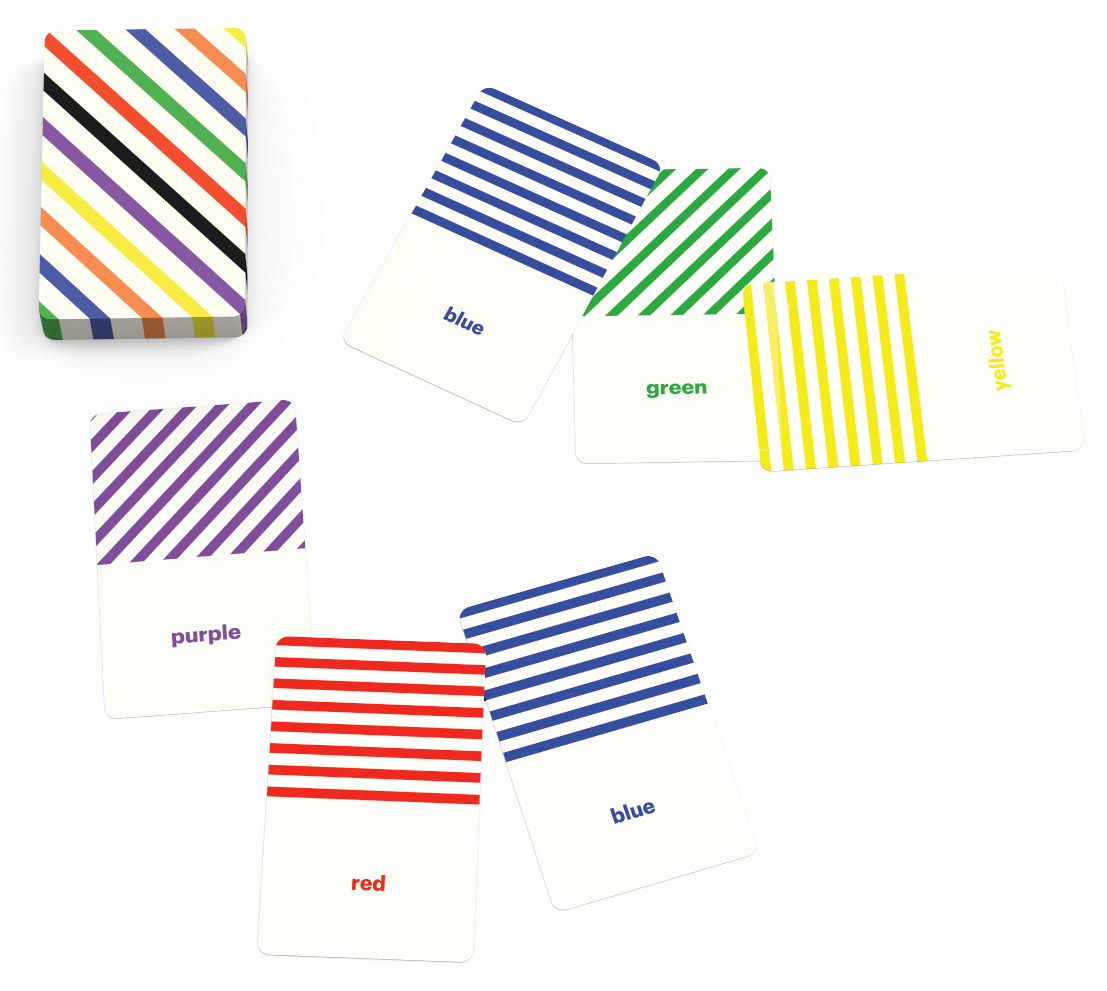 Primary: 
Striking colorful lines that create dynamic patchwork of colors and patterns on the table that challenges your knowledge on color theory. Win the most cards by using primary and secondary colors in different combinations and ratios.